Hotel Info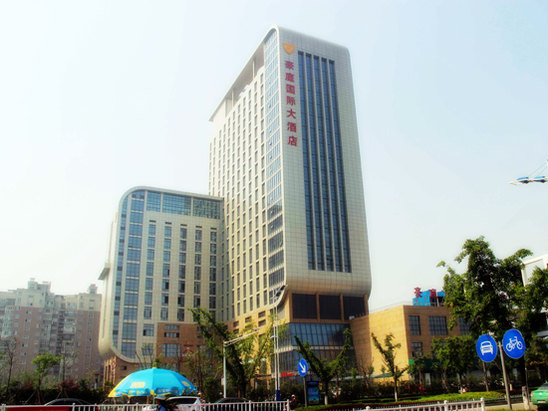 Haoting International Hotel Taixing
is located in the center of Taixing New District-Guoqing East Road, adjacent to the municipal government, close to the RT-Mart business circle, and is the new landmark of Taixing, the "ginkgo town". The hotel is conveniently located about 4 kilometers from the G2 and G40 exits.
This is a comprehensive high-star hotel integrating business meetings, accommodation, catering, entertainment and leisure. It has a building area of 48,000 square meters and a building height of 93 meters. It has more than 200 various types of rooms and is fully furnished.
The hotel has a catering business area of more than 15,000 square meters, 25 boxes with different styles, and 6 luxurious multi-function banquet halls. It features Huaiyang cuisine and Cantonese cuisine and is compatible with Hunan, Zhejiang and Sichuan cuisines. Chinese and Western buffet breakfast with over 100 varieties, seafood buffet dinner is delicious!
Indoor constant temperature swimming pool, outdoor tennis court, entertainment club, wellness center, you can relax and enjoy life. In addition, the hotel also has more than a hundred parking spaces, bringing convenience to self-driving friends.